This mysterious neuromuscular condition is often called "the most commonly diagnosed myopathy in people over 50." Its manifestations are fairly consistent. Patients develop weakness in some muscle groups, usually the hand grip. Perhaps they notice their forearms shrinking. Then their quadriceps retreat. Perhaps they fall inexplicably. Eventually, a physician recognizes ibm at work, and new terms are introduced into their life:
Degenerative. Progressive. Muscle wasting. Debilitating. Inflammatory. Auto-immune. Incurable. Untreatable.
The death of skeletal muscle progresses for the rest of the patient's life, causing modest annoyances at first, followed by profound disability.
True, ibm remains mysterious to this day. But in the last few years, strides are coming faster. An antibody has been identified. An RNA transcription error has been discovered. Genetic data are accumulating to useful quantities.
The next phase of discovery will bring new therapeutic targets and trials. Faster is better, and it's in our hands!
VIDEO – Profiles of Strength: Julie & Charlie, Living with sIBM –
Produced by Novartis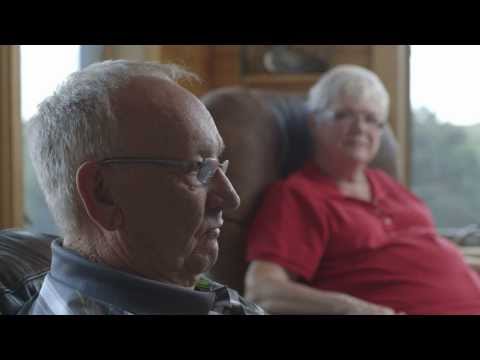 When friends get ibm, "we got your back."